lipo b fat burner
Lipo B ingredients: B1, B2, B3, B5, B6, B12 – and 3 fat burners- Methionine, Inositol, and Choline, as well as Vitamin C It's all natural – even lactating mothers can receive them. This cocktail contains sulfa.
Lipo B acts as a liver detox. The liver is the power house – if the liver becomes "fatty" – the body's ability to break ingested and stored fat becomes compromised. Basically, the fat burner Lipo B helps you lose "DOUBLE THE FAT!"
The accelerated fat loss provides that "edge" when the dieter is anxious to "see something" sooner rather than later. Lipo B injections are usually done in 6 week cycles.
BLITZ!are the Lipo B injections in tablet form.
BLITZ!tablets can be taken with or without the Lipo B injections.
For accelerated fat burner results BLITZ! tablets are taken every other day for patients taking the weekly fat burner injections OR daily for patients withholding injections.
ALTERNATIVE: Blitz! tablets are taken DAILY for those patients opting out of the weekly fat burner injections due to travel distance or other reasoning usually related to convenience.
Because the BLITZ! tablets are taken daily or every other day – they help the fats burners to maintain a "steady state or steady stream" of potency in the blood stream for longer periods of time.
Depending on how the depletion ones nutritional status – some people "fall off or use up" the injectable vitamins quicker than others. To take the BLITZ! tablets it's a more aggressive approach – meant to give enhanced results. Also a great jump start.
the Liver
The foundation for a clean and healthy body is a clean and healthy liver. The liver is the POWER HOUSE; if your liver is not healthy – you are not healthy. The liver filters and cleanses every ounce of blood in your body. Chemicals in the atmosphere and also those we take in through our diet, at times, can cause our systems to become easily overloaded with heavy metals and toxins that hinder our body's activity.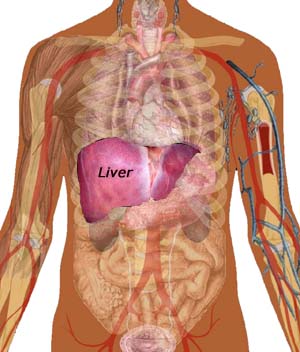 Why Do We Need To Do A Liver Flush
There have been thousands of identified harmful substances in foods, not to mention the 700 ones in our drinking water. Vegetables get sprayed with all sorts of toxic compounds, animals are getting injected with hormones and antibiotics, while the air we are breathing is being polluted by industrial conglomerates.
The fragile vitamins and minerals in our bodies get easily destructed by such harmful substances, leaving the liver overloaded. This organ must fight and try to deal with each and every substance that attacks it from outside.
Being the largest organ in the human body, the liver reaches 8 – 9 inches in diameter, 5 – 6 inches in height and 3 – 4 inches in depth, weighing around 42 to 56 ounces. It filters enormous quantities of bloodstream, being its most important filter.
It is able to remove a huge range of micro-organisms: bacteria, fungi, viruses and parasites. If you allow these substances to build up in the bloodstream, they will further on travel towards vital organs, causing them to become very ill. The most well known diseases, which build up on toxins and heavy metals, are cancers and chronic infections. Indian Lake Medical Weight Loss & Wellness can help! Call or click today!!